Create New Mock File
Go to File Server.
Click on Create New OR you can Upload a JS/CSS/HTML file too.
Select the type of file you want to host.
Enter the details of the File and then click on Create.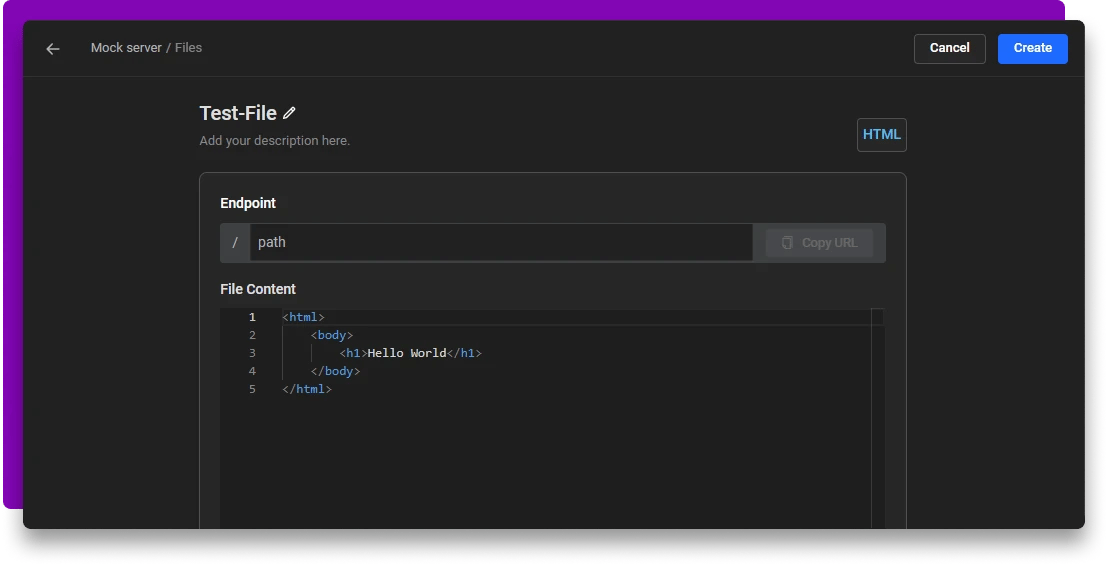 Your Hosted File is ready now. Copy the URL to see it in action!